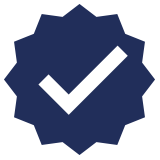 Contact us for more information about exhibiting and sponsorship opportunities at the GLT Show.
Bookings for free Coach Transport to the GLT Show is now closed.
InterChoice
Route: Wolverhampton, Dudley, Birmingham, Yardley, Maypole, Hopwood Services, Milton Keynes
Please note: These times have been revised from the orginal timetable.
Please arrive 10 minutes early to the pick up point.
All routes and times are subject to change, due to traffic conditions on the day.
Whether you want more info about exhibiting or visiting, phone us or use our contact form, and we'll get straight back to you.
Postal Address: YPL Exhibitions & Events, 8 Vermont Place, Tongwell, Milton Keynes MK15 8JA
Event date is subject to ongoing Government rulings on public assembly and therefore the organisers reserve the right to make appropriate changes if required affecting the date or venue at their absolute discretion.