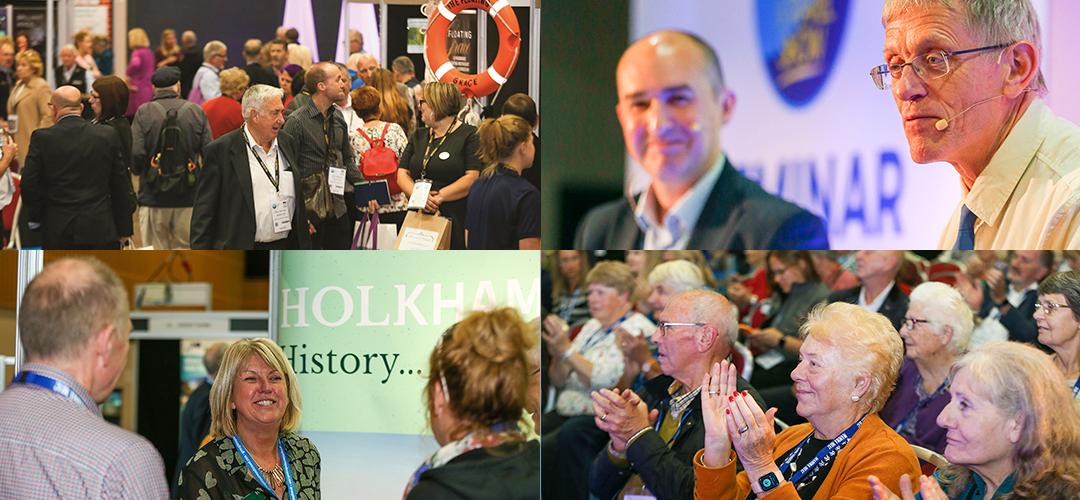 The Group Leisure & Travel Show is organised and staged by YPL Exhibitions & Events, part of the Yandell Media Group Ltd, based in Milton Keynes.
When it comes to travel, we love groups. In fact, the Group Leisure & Travel Show is part of Britain's biggest portfolio of group travel media.
Visitor and exhibitor feedback continues to confirm that the Group Leisure & Travel Show remains the best platform for quality, active GTOs and coach operators to meet the best of the travel trade.
It's where so many group trips and holidays are created, new contacts made and existing relationships maintained.
The exhibition is a calendar highlight for anyone involved in organising group day trips, short breaks and holidays; providing exciting and inspiring group travel ideas along with exclusive offers and expert advice.
Visitors are attracted by a specialist range of exhibitors that really understand groups, including top attractions, tourist boards, accommodation providers, ticketing agencies, coach companies and tour operators.
And the advice GTOs get goes beyond an array of specialist exhibitors, with the popular Seminar Theatre hosting a variety of talks and presentations from travel experts and celebrities.
A little history…
The Group Leisure & Travel Show was first staged in 1997, taking place at the National Motorcycle Museum in Birmingham. It moved to the Wembley Exhibition Centre the following year and spent a highly successful period in London before relocating to the NEC, Birmingham in 2006.
Our events team identified the Marshall Arena in Milton Keynes as a great new venue for the exhibition due to its size, location and the experience it could provide for both visitors and exhibitors.
The show made a successful move there in 2019 and, after being unable to take place in 2020 due to the Covid-19 pandemic, returned with a bang in 2021 and has established a successful home at the Marshall Arena in Milton Keynes, which is part of the Stadium MK development.
It's not just the show, we do so much more
Our company's publishing division produces flagship title, Group Leisure & Travel, and the magazine has an important relationship with the show. In fact the GLT Awards ceremony normally takes place the evening prior to the exhibition.
Group Leisure & Travel magazine is available in print and digital edition, and also boasts a website packed with great content and email newsletters that deliver ideas and advice straight to the inbox of group travel organisers and coach operators.
There are annuals and directories, too, including the Coaching Venues & Excursions Guide and Who's Who in Group Leisure.
The company motto is, if we don't do it, you probably don't need it!
To find out more about Yandell Publishing visit yandellpublishing.com. 
Whether you want more info about exhibiting or visiting, phone us or use our contact form, and we'll get straight back to you.
Postal Address: YPL Exhibitions & Events, 8 Vermont Place, Tongwell, Milton Keynes MK15 8JA