Stand Options & Floorplan
Some of our popular stand sizes…
Below you can see a visual representation of some of our more popular stand sizes at the Group Leisure & Travel Show.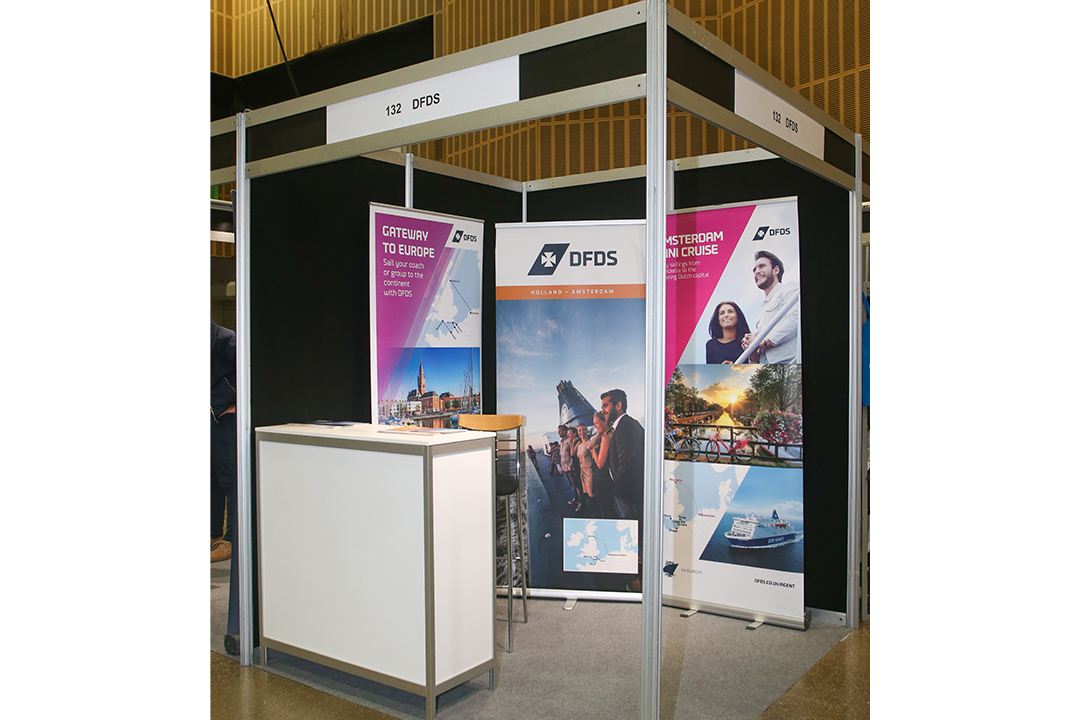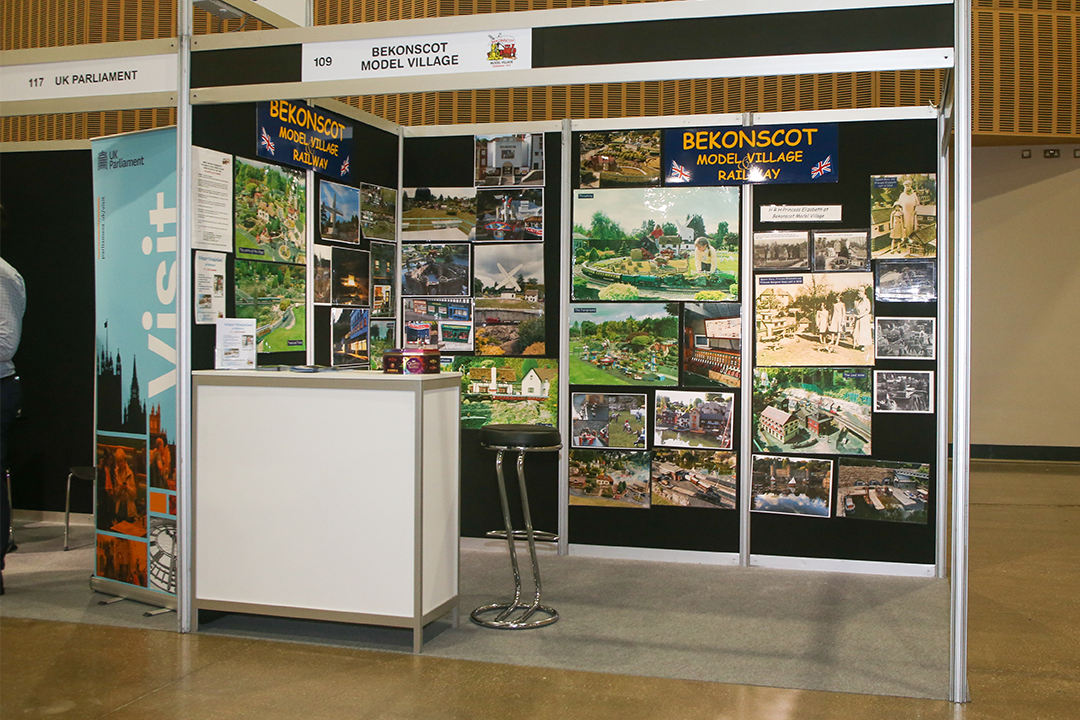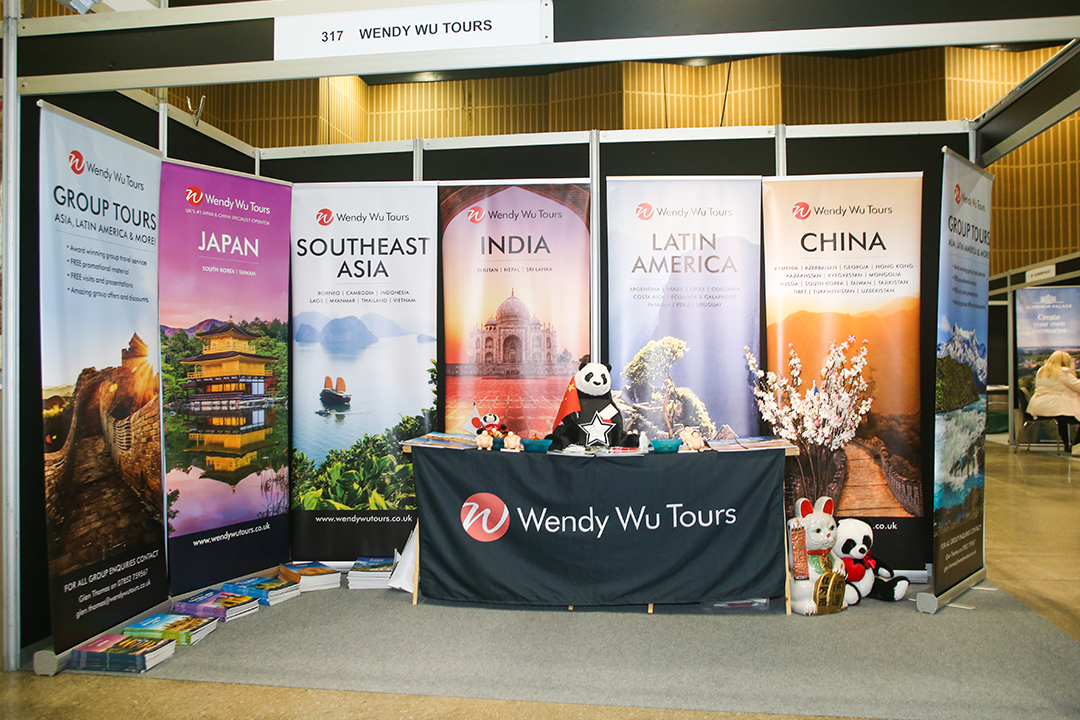 See some examples of a typical shell scheme…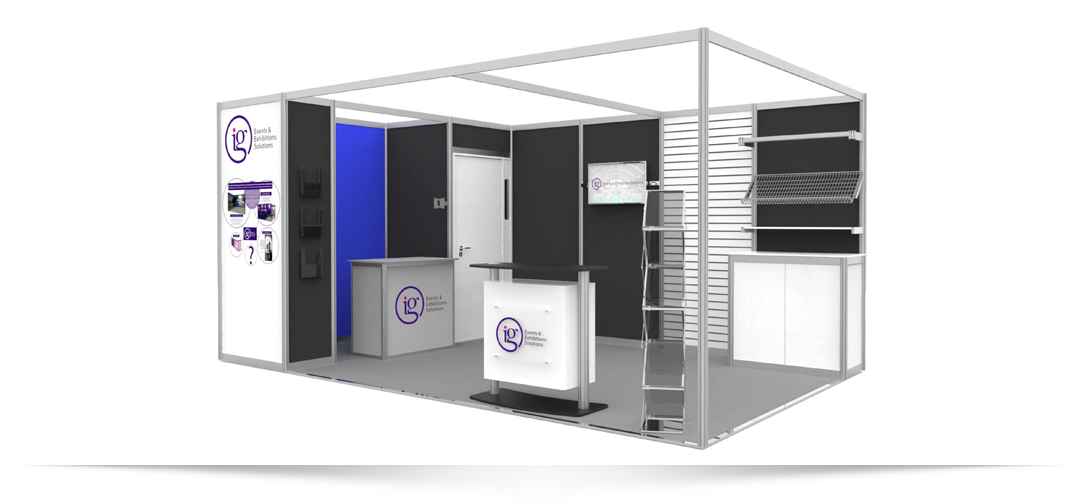 Pictured above:

5m x 3m Stand
Overall Panel Size: 2400mm high x 1000 wide
Useable Panel Size: 2270mm high x 945mm wide
Upright: 55mm wide
Please note: This is an example of a typical corner stand with optional extras included.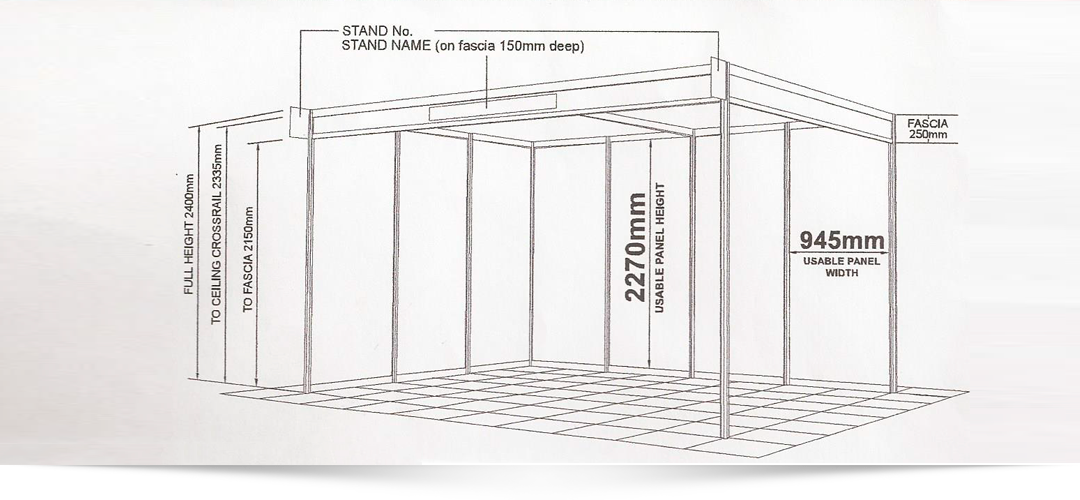 Pictured above:

4m x 3m Stand
Shell Height: 2400mm
Height Under Ceiling Cross Rail 2335mm
Walls – Black textured fabric which accepts velcro fixings. No other fixings are permitted. Panels are attached to each other by aluminium uprights which stand 20mm proud. Fixings for large or special graphics are available on request from Index Group.
Nameboards – showing exhibitors name.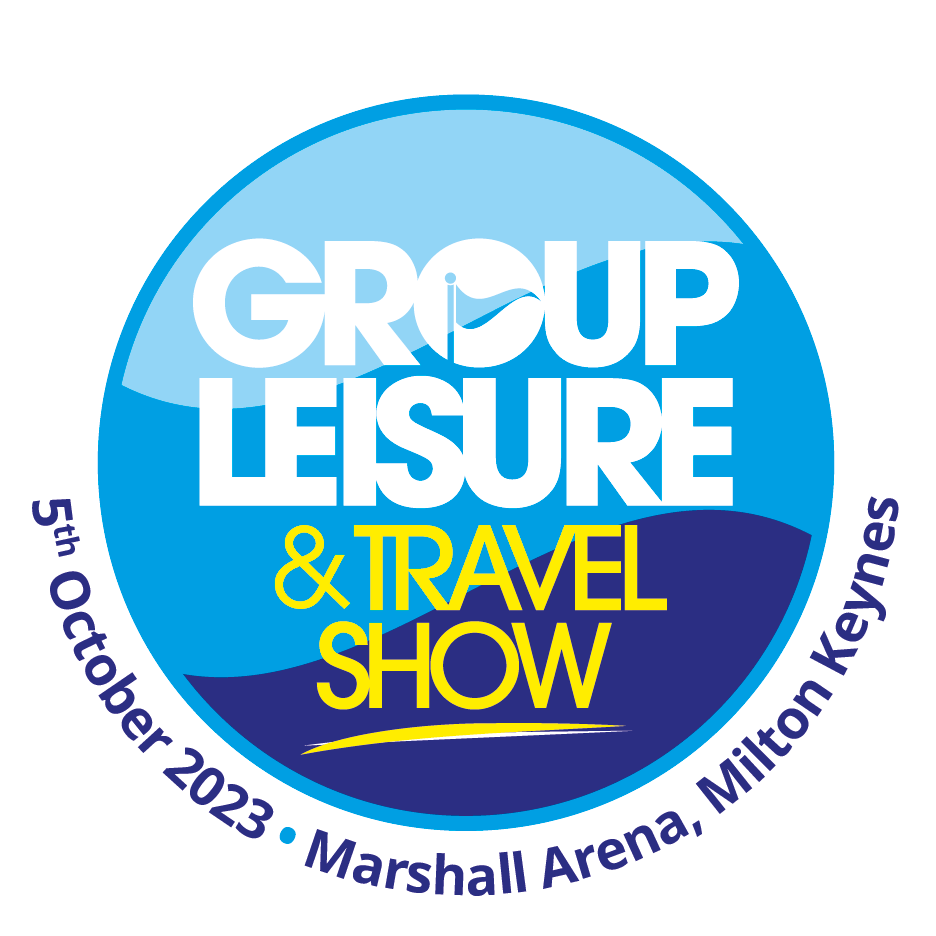 2023 Floorplan
To get your preferred position at the Group leisure & Travel Show, click the button below to see the up-to-date floorplan.
You are also able to see stand builds from our recent show on our photo gallery.
Sponsorship opportunities
Carrier Bag Insert from £470.00 + VAT
Show Carrier Bag £1,900.00 + VAT (one side)
Bacon Butty Breakfast £2,750.00 + VAT
Show Lanyards £4,020.00 + VAT
Coach Space £1,380.00 + VAT
Networking & Food Court/Seating Area £1,650.00 + VAT
Entrance/Registration Area £1,650.00 + VAT
Seminar Theatre £2,200.00 + VAT
Light Lunch £2,750.00 + VAT
Tea & Coffee £1,320.00 + VAT

All rates for exhibiting and sponsorship are subject to VAT.
Whether you want more info about exhibiting or visiting, phone us or use our contact form, and we'll get straight back to you.
Postal Address: YPL Exhibitions & Events, 8 Vermont Place, Tongwell, Milton Keynes MK15 8JA