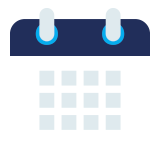 The 2019 GLT Show takes place on Thursday 10th October 2019 at the Marshall Arena at Stadium MK, Milton Keynes.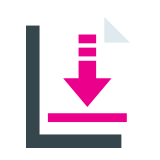 For all the information you need about exhibiting and sponsorship opportunities, click here to download the 2019 media pack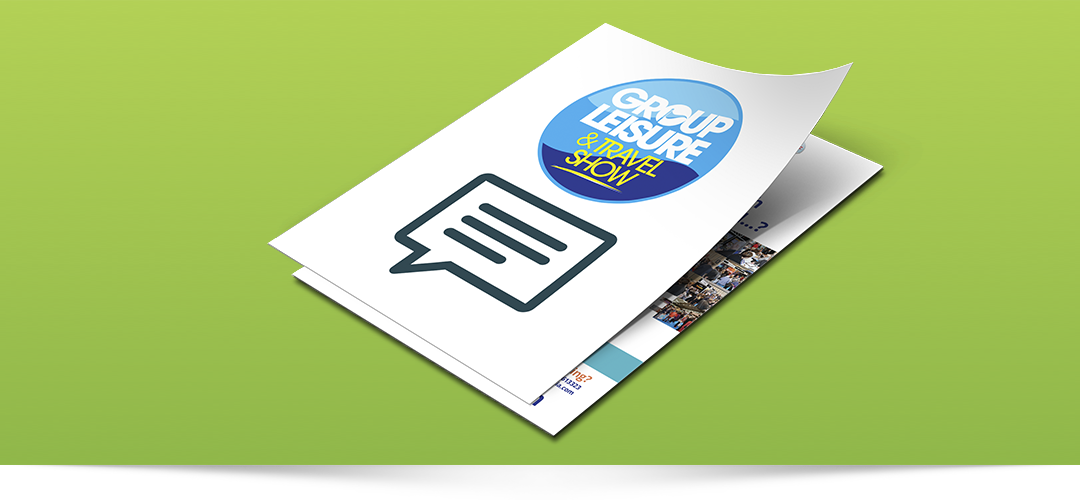 Exhibitor Quotes from 2018
"We exhibited at the Group Leisure & Travel Show to promote the new hotel that is opening at Bodmin Jail and our new guided tours which include a heritage tours, a historical and paranormal tour and an all-night paranormal tour. We also have an escape room opening in December which we will reveal more about soon!"
Laura Harwood, events manager, Bodmin Jail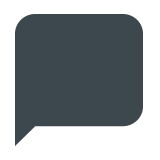 "We had lots of interest at the show -I think brining our Jailhouse Tours van here has driven more people to our stand. Group organisers are always looking for the next best thing, so it's been useful for us to exhibit. Our tours are really different and clever, but they are a lot of fun too." –
Graham Goodwin, tour guide and ex-officer, Jailhouse Tours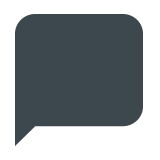 "We've had a good amount of interest from visitors at this year's show. Simon Calder actually came onboard the coach which was fun, and he was really interested and asked a lot of questions. It's the only bus like it and features 12 beds to transport groups travelling about 300 miles. Some people are amazed by the space." –
Alan Aim, founder, Travel by Knight
"It has been a really lovely day and we've experienced a good amount of interest from visitors. It's our first time exhibiting at the show and we are definitely planning to return next year. The facility has been great."
Andra Pivru, communications & events, Experience Oxfordshire
"It's been a good day. The facility has been good and I think there has been more space this year which has guided more people. It's been about promoting our attraction for us, and we're also launching a 1950s cabaret lounge for coach trips. We've had a lot of interest form visitors for our Christmas events too."
Dave Matthews, partner, Magic Alley
"The show was great, best I have done! It felt smaller – which worked to our advantage and it felt quieter yet everyone was genuinely interested and we had more time to talk to them. There were no time wasters this time! I didn't attend last year (booked a holiday in error!) and I really noticed a positive change this year."
Lisa Weaver, groups coordinator, Woburn Abbey & Gardens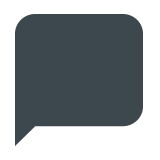 "It has been pleasantly busy, we've had brochures flying off the table and there has been good camaraderie between operators. There has been a lot of interest in the vouchers we're giving away."
Louise Bradbury-Bennett, groups executive, Leger Holidays
"It has been absolutely great and we'll definitely be going to MK next year." –
Tim Fleming, sales and business development manager Arena Travel
"Our stand has been very busy and the quality of GTOs this year has been good. The doughnuts have been particularly popular!"
Tom Gennard, group sales executive, InterChoice
"We've been really busy – rushed off our feet with excitement about Coventry and group visits. We've had so many great conversations and the message is, we're well and truly open for business! There's so much going on in the city in the next few years, the show has been the perfect opportunity to promote all of the initiatives. Visitors have been so interested in what we have to offer and the perception about Coventry has really changed."
Claire England, senior destination management officer, Visit Coventry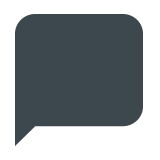 "This is our first time exhibiting at the show and it has been absolutely amazing. We have been so busy we haven't had time to leave the stand. We planned that one of us would man the stand and the other would go and have meetings but we've had so many visitors we've not been able to leave. We have had a great deal of interest from group organisers and have provisionally got a booking for the whole hotel next year for a coach trip. We've really enjoyed the day, it has been a great experience."
Lynn Hughes, coach tours manager, Whitworth Hall Hotel & Country Park
"It's about seeing colleagues from the group travel industry under one roof and gives us a good opportunity to network. It's great to see that domestic tourism is improving and is ongoing for gardens too. The interest shows we're doing the right thing."
Melissa Hackney, group sales and marketing manager, RHS
"We've had a fantastic day at the show. The visitors have been great, we've seen lots of new faces. The Group Leisure & Travel Show team have been fantastic as well, so helpful with anything we have needed. We're really looking forward to next year's event and have already booked for Milton Keynes."
Shaun Potts, director of Simply Groups, exhibiting with Collette
Exhibitor Quotes from 2017
"The show has been absolutely fantastic, full of genuine organisers which is what it's all about. We've had many potential leads, and the new layout has just been brilliant – love it."
Glen Thomas, Head of Group Sales, Travelsphere, Just You & G Adventures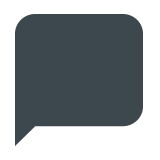 "The GLTS 2017 enabled a wide range of tourism businesses to meet a large number of buyers from diverse areas of England and overseas. Always reliable and always a pleasure to attend."
Antony Brunt, Proprietor, Dunster in Exmoor
"We've had a great spot for our stand this year as we were near to the celebrity speakers, so not only could we listen to their talks but also got the chance to have a chat with them! It's been great!""
Tim Fleming, Sales and Business Manager, The River Cruise Line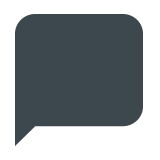 "It's our first time at the show and it has been fantastic so far. We have heard great things about the Group Leisure & Travel Show and the feedback from visitors has been great."
Alanna Kite, Visit Herts
"It's been busy with lots of leads. And lots of contacts of people to work with. We've exhibited here for several years because of last year's success we came back. It's great for networking and also for ideas for our own group."
Joanne Wood, Operations Manager, Simply Groups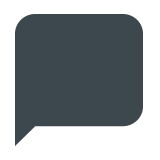 "This was our first ever exhibition, and I'm so glad we signed up to be a part of it! We were guided through the process by Emma and the team and set-up the day before the show was easy. We met a lot of quality prospects and met some really lovely people; visitors and fellow exhibitors alike! We would definitely recommend taking a Travel Row at the Group Leisure & Travel Show for anyone who is undecided about whether to exhibit. We have no regrets at all!"
Alex Holme, Marketing Coordinator, Elgin Hotel/Hotel Sheraton
"It's been really good, lots of positive leads, it's our first year and it's been very successful. There's been some international interest from people who have been very keen, which is very good for us. I'm considering coming back next year. The guest speakers were also very good, especially, Simon Calder."
James Hull, General Manager, Kents Cavern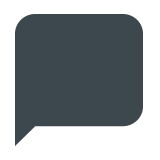 "It's been really good and it's so nice to be able to put names to faces. We've had some really interesting leads too! It's been useful to come and be exposed to it all. Hugo has loved it too. He's been loving all the attention"
Robyn Jones, Head of Groups, STC Switzerland Travel Centre
"We were delighted to exhibit at this year's Group Leisure & Travel Show at the NEC Birmingham. The show was very well organised and represented and provided us with the opportunity to meet up with both our loyal customers and new Group Travel Organisers. Being a Midlands based show it gives us the ideal platform to promote our Northern departure ports – Liverpool, Newcastle and Edinburgh (Rosyth) – to groups interested in sailing from the North, in addition to our Southern departures, Southampton and Dover. It was a successful show and we are looking forward to working with our customers on their new 2018 and 2019 group promotions, which will cover 228 ports of call worldwide. "
Ellie Fulcher, Sales Manager Groups, Fred. Olsen Cruise Lines
"The Group Leisure and Travel Show is invaluable to both operators and attractions. 2017's show demonstrated that by bringing both attractions and operators together there is a thirst for tour innovation in the group tour market. Operators were engaged with our offer and making formal enquires, which has already resulted in confirmed bookings for 2018."
Megan Pollexfen, Manager, Discover Newmarket
"Exhibiting at the show for the first time, we were very happy with the range of visitors throughout the day and their response to us as a potential new destination for groups."
Melanie Armitage, Cultural Promotions, Wakefield Council
"It's been very interesting, and I've made some very interesting people. It's our first time exhibiting here and it is much better than other shows."
Martin Halse, Chief Executive, Coldharbour Mill
Exhibitor Quotes from 2016
"We've had quite a few business propositions today, it's been a successful show for us. We came last year as well and we like to return to this event. We know the kind of people who we can expect here like coach companies and groups operators."
Clare Blabey, Group Sales & Marketing Co-ordinator, The Quays and Salford
"Brilliant show to exhibit at – good for a first timer and a returning client. Easy layout at the exhibition with a variety of services available including food to electricity. A fantastic source to meet new and old suppliers along with a new clientele."
Fran Pickett, Lions Group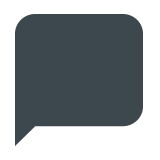 "It's been so busy! This is our first time exhibiting and it's been fantastic. We've had so much help with the set up – from the moment we decided to do the event the organisers have been fantastic, with things like the logistics of the bowling alley. We've had a great response so far and a fabulous amount of leads."
Rachel Hosking, Company Director, Serious About Events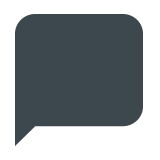 "It was our first time at the show and we were delighted with the co-operation of the organisers, and the reception we received from potential clients."
Graham Mabbutt, B&MK Waterway Enterprises Ltd
"I'm quite new to the market and it's been great to get to know people. The show offers a great opportunity and we've had a number of positive leads."
Chiara Pincelli, Sales & Marketing Manager, Oxford Castle Unlocked
"The show is an excellent chance for you to connect with potential customers across the entirety of the country. It is definitely worth a visit as a guest or as an exhibitor."
Gemma Bamford, Chester Cathedral
"This show is certainly the very best one day event for GTOs in the UK. The quality of GTOs is getting better and this is a big difference between Group Leisure & Travel Show and some other shows."
Steve Reed, Steve Reed Tourism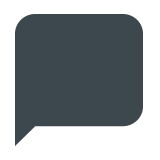 "Always an excellent show, with everything provided that is needed and Whites Tours always get business from this show fantastic evening at the gala dinner."
Rosemary Tate, Whites Tours and Travel Ireland
"Once again we were very busy and picked up a lot of leads particularly for new customers…"
Nigel Maun, Brend Hotels in Devon and Cornwall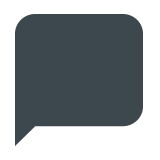 "Enjoyed the Show which was well organised with good friendly support from Emma and the team at all times."
Ivor Henrichsen, VorScot Tours
"Had a great experience exhibiting at our first Group Leisure and Travel Show…."
Lesley Marshall, Tripcenter.net and Let's Travel Services
Whether you want more info about exhibiting or visiting, phone us or use our contact form, and we'll get straight back to you.
Postal Address: YPL Exhibitions & Events, P.O. Box 5299, Milton Keynes MK15 8BD