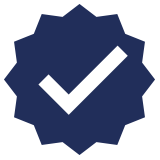 Contact us for more information about exhibiting and sponsorship opportunities at the GLT Show.
We are aware that from time to time our exhibitors and other customers may receive email or postal notifications from third parties falsely stating that they have attendee data for our events which is available to purchase or hire. Please note that we never disclose or sell our attendee lists for any event and these claims are illegal and fraudulent.
This privacy policy has always been our standard position, but in today's market selling data would anyway directly contravene the rules of GDPR.
Should you have any questions regarding attendee data, please contact the organisers on 01908 613323.
Whether you want more info about exhibiting or visiting, phone us or use our contact form, and we'll get straight back to you.
Postal Address: YPL Exhibitions & Events, 8 Vermont Place, Tongwell, Milton Keynes MK15 8JA