In this post, we round up some of the museums exhibiting at GLTS 2018, plus actress and television presenter Julie Peasgood shares some advice on how to make sure any group trip to a museum runs without a hitch.
With an estimated 2,500 museums in the UK, groups are spoilt for choice, be it a centre that focuses on the history of the Romans to a niche museum dedicated to dog collars (this is a real attraction in Kent, and very popular with groups!)
Group travel organisers heading to the Group Leisure & Travel Show in October will be able to meet and talk to a number of people who work at and represent museums across Britain.
For mining history… Speak to the team from the Rhondda Heritage Park Mining Museum in south Wales, who will be on Stand 323. Groups can follow in the footsteps of the miners who once worked at the Lewis Merthyr Colliery, right in the heart of the 'Home of Coal.' At the GLTS, find out about what a Black Gold Experience entails. Is your group brave enough to take a miner's journey underground?
For horse history… Head to the Discover Newmarket on Stand 249 to find out about arranging visits to the National Heritage Centre for Horseracing and Sporting Art, home to the National Horseracing Museum. Groups can explore the latest audio visual and interactive technologies that chart the history of horseracing from its origins to the global industry it is today.
For Civil War history… GTOs can speak to the team from Visit Newark on Stand 269. The market town in Nottinghamshire is home to the National Civil War Centre, a museum and visitor centre dedicated to the British Civil Wars. Tales of tragedy and heroism are told through artefacts, cutting-edge technology and colourful films, plus events and talks feature throughout the year.
For motoring history… the team from Shakespeare's England will be on hand at Stand 207 for group enquiries. The official destination management organisation for places including Stratford-upon-Avon and Warwick has plenty of museums in its remit, including the British Motor Museum, home to over 300 vehicles. The museum boasts exciting interactive exhibits which uncover the story of the British motor industry from the 1890s to the present day.
For railway history… On Travel Row talk to the East Lancashire Railway, which has a sister attraction, the Bury Transport Museum (lead image). Here, by viewing restored vehicles, original artefacts and interactive exhibits, your group can learn all about the lives and jobs of people who worked on the railway in the early 20th century. Follow with a ride on the heritage steam train.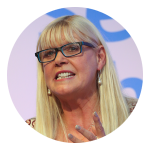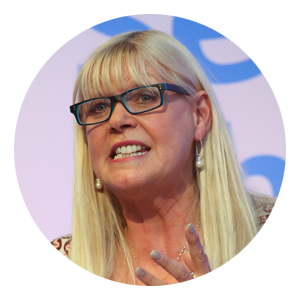 Julie Peasgood's five top tips for groups visiting a museum:
1. Organise your group trip during off-peak times such as weekday afternoons for easier entry and to avoid crowded galleries. Weekends will prove much busier and offer less time for your group members to explore the museum's exhibits at their own pace.
2. Book your visit in advance. Even if your museum trip is free, there's no guarantee you'll all be allowed in together as a group if you turn up unannounced.
3. Ask if there is a specific entry point for groups. Some museums offer a dedicated group entrance, often to work with coach drop off points or coach parking.
4. The majority of museums will offer groups the option of guided tours with a curator or self-led tours with audio guides. If something like this appeals, ask your group in advance what they prefer. Then you can book ahead and know that you'll either be met by your guide on arrival, or know where to pick you audio guides up when you get there.
5. For a really special experience, ask your museum if they offer after-hours visits. The option to have the museum to yourself may well have a special appeal, especially if you're able to combine it with an informative talk and a meal.
A special feature dedicated to some of the best Museums & Art Galleries will be available to read in the February edition of Group Leisure & Travel magazine.
Come and exhibit at the GLTS
The Group Leisure & Travel Show 2018 will take place on 11th October in Hall 19 at the NEC Birmingham.
Companies interested in exhibiting are encouraged to contact the organising team now to discuss the best available stand positions.
You can call 01908-613323 or e-mail sharon.y@yandellmedia.com for further information about exhibiting.