From meeting new customers to developing relationships with existing contacts, networking with other companies and learning more about the travel trade's offering, we look at just some of the reasons to exhibit at this year's show on 10th October.
1. An exciting new location
The big news this year is that the show is taking place at a new location – Marshall Arena at Stadium MK, Milton Keynes on Thursday 10th October. The new venue is in a great spot for exhibitors, and visitors with well-connected travel routes, whether by road or rail.
The Marshall Arena itself offers plenty of space and top-class facilities for visitors and exhibitors. Group travel organiser Mary Gotts, who recently visited the arena, said the big draw of the new venue was "how easy everything is".
She added: "When I saw the arena and the floorspace, it gave me the 'wow' factor. Coaches are able to park right outside, you've got the Premier Lounge upstairs and the catering options seem great – it's all going to work so well."
2. Chance to showcase your specialities
The show is an unbeatable opportunity to showcase what you can offer groups and a great chance to meet group travel organisers and tell them about special packages, tours or new attractions they may not otherwise be aware of. With so many GTOs in one place, you'll be targeting all the right people at the right time.
At last year's exhibition, held at the NEC in Birmingham, Graham Goodwin, tour guide and ex-officer at Jailhouse Tours spoke about the reaction from visitors: "Group organisers are always looking for the next best thing, so it's been useful for us to exhibit."
Claire England, senior destination management officer for Visit Coventry, told the team at last year's event: "There's so much going on in the city in the next few years, the show has been the perfect opportunity to promote all of the initiatives."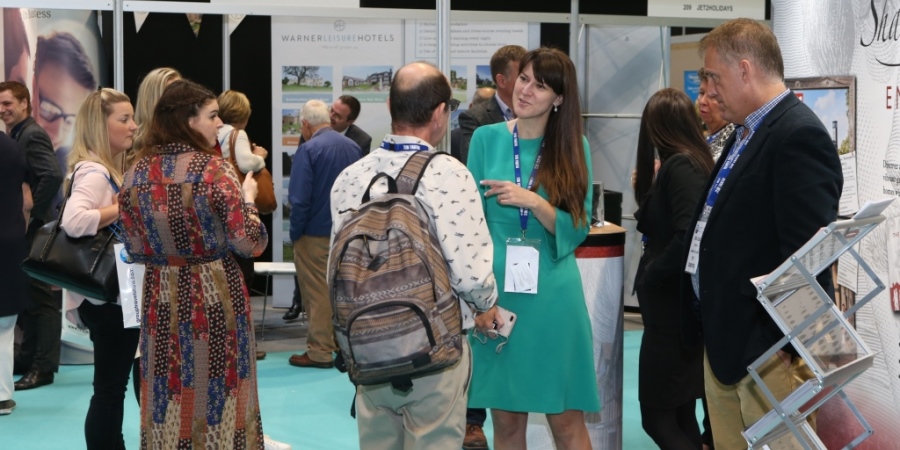 3. The quality of visitors
Visitors to the show are there with one clear purpose, to find and book group travel for their members. The quality of visitors is always very high, and you'll get to meet the right type of people, making it a prime opportunity to sell your products.
At the NEC in 2018, Anna Fletcher, marketing manager for Cotswold Wildlife Park said: "The show has been really busy. We've had lots of genuine interest and different types of people coming to speak to us about things to do in the Cotswolds.
"A few years ago people didn't seem to know where the Cotswolds was but now we're having more detailed discussions about specific locations and things to do which is great."
4. Make lots of new contacts and potential customers
Nothing quite compares to meeting group travel organisers, and other members of the travel trade, in person. The GLT Show gets everyone under the same roof for a whole day, allowing plenty of opportunities to meet up with the GTOs you already work with and also to meet new potential customers, face to face.
Sally Davison, the group organiser of the Sutton Coldfield Archaeology Society, said at last year's show: "It's just so helpful to speak to people face to face."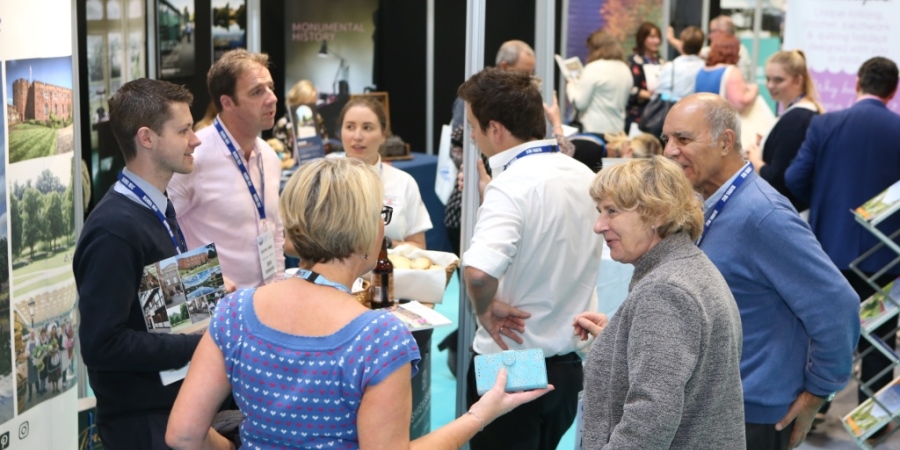 5. You'll be able to offer 'show exclusives'
Many exhibitors choose to offer exclusive deals at the show and provide freebies, fun activities and demonstrations whilst exhibiting, a great way to grab visitors' attention.
Just some of the quirky offers last year included Mint, Mine & Vine which launched its new Welsh offer combining visits to The Royal Mint Experience, Welsh Mining Experience and Llanerch Vineyard; Continuum Attractions released more dates for the Coronation Street Tour; and Legers Holidays offered the chance to win £500 worth of vouchers.
GTO Pauline Griffiths from Marston Green 50+ commented: "It's all about connecting with people and the show is great for looking at prices of trips too."
Do we need to say more?
If you're interested in exhibiting call Sharon Yandell on 01908-613323 or email sharon.y@yandellmedia.com.
If you want to find more reasons to exhibit, visit our dedicated Exhibitors Zone.