We might have already celebrated Afternoon Tea Week earlier this month, but what's to stop GTOs from running tea-and-cake-filled trips at any time of year? Here, we focus on those Group Leisure & Travel Show exhibitors that serve afternoon tea all year round.
Every year, National Afternoon Tea Week is celebrated across Britain, encouraging eateries of all sizes to bring out their fluffiest scones, sweetest jams, precision-cut cakes and speciality teas. The national week celebrates something delicious, quintessentially British, and a winning concoction for all ages: tea and cake.
The tradition of afternoon tea is said to have began around 1840 as an idea of the Duchess of Bedford, to deal with the problem of being hungry between lunch and dinner. You can actually visit the Duchess Tearooms at Woburn Abbey in Bedfordshire if you want to really get to grips with the history of it.
The attractions listed below, many of which are exhibiting at this year's Group Leisure & Travel Show, offer groups the chance to enjoy this traditional dining experience all year round.
So don't worry if you haven't made plans this week already: these places are waiting to cater for your tea-and-cake needs no matter what week it is.
First up and set in the heart of Devon, Coldharbour Mill has been producing yarn and textiles since 1797 and is recognised today as one of the best preserved wool mills in the country. The attraction has been largely untouched since the industrial revolution, and group visiting can enjoy a hands-on experience of yarn and cloth production using heritage machinery, steam and water power.
Groups can pair the attraction with afternoon tea in the new Waterside Café, where coffee, cakes and light lunches are available to enjoy. Coach parking is available at the mill, too.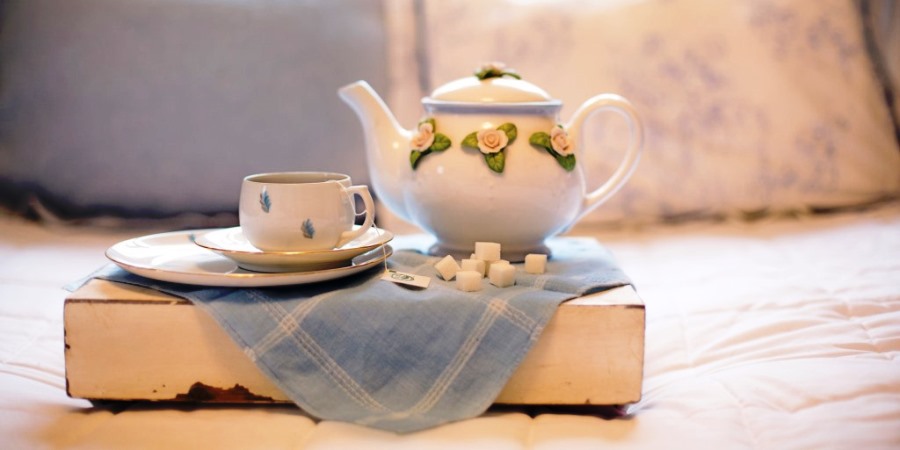 Buckinghamshire, represented at the GLTS by Visit Buckinghamshire, is home to a number of properties offering tea and cake experiences, suiting a variety of budgets:
Waddesdon Manor's Manor Restaurant, for example, offers a delightful afternoon tea experience. Groups can indulge in a selection of savoury treats and pastries in what used to be the kitchen and servants' hall, now decked out with framed Mouton wine label prints. GTOs can opt for either traditional afternoon tea or Champagne afternoon tea. Both must be booked in advance.
Groups visiting Buckinghamshire might also like to opt for the likes of Hartwell House and Spa in Aylesbury. You can walk in the footsteps of Louis XVIII and indulge in freshly prepared afternoon teas complete with sandwiches, pastries, plain and fruit scones and complimentary fresh tea and coffee, in beautiful surroundings.
The GLTS will also see the likes of Visit Herts and Visit Southport exhibiting. In Hertfordshire, visitors can enjoy afternoon tea with a twist at the Hanbury Manor Marriott Hotel & Country Club. The hotel's Gin Afternoon Tea is served chilled in Hanbury's Zodiac restaurant, and comes complete with finely cut sandwiches, freshly baked scones and a selection of delicate French pastries.
The Westminster Tea Rooms Southport, meanwhile, boasts home cooked traditional English fayre and can suit all occasion from breakfast to brunch to lunch. The King's Gardens Tea Room is another option in Southport, where specialty afternoon teas and aromatic coffee are to be expected. Booking is advised.
Likewise, the Cellarium Café and Terrace, part of the 14th century fabric of Westminster Abbey, has an afternoon tea offering. Follow or precede a guided tour of this important building in the capital with tea and cake in what was once used to store the monk's food and drink. Outdoor seating on the Cellarium Terrace is available in the warmer months.
The abbey will be exhibiting at the GLTS along with St Paul's Cathedral, where another afternoon tea will soon be provided. Wren's Tearoom is expected to open at a later date with teas, cakes and pastries on offer.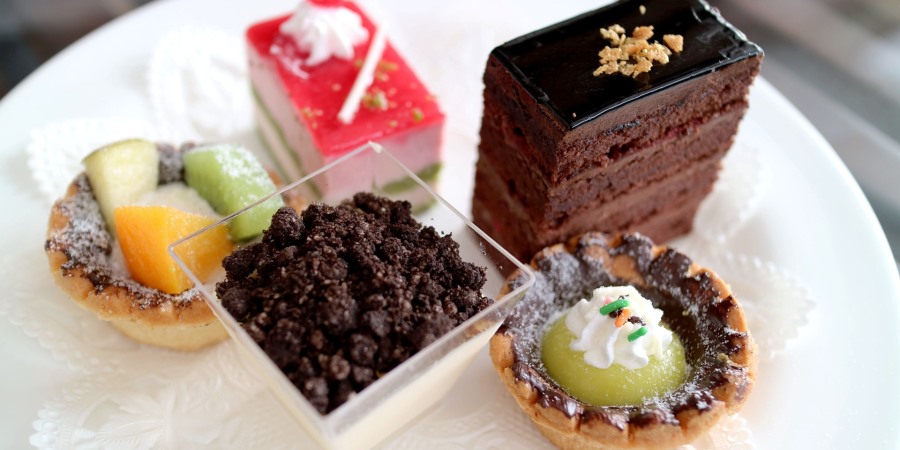 More tea and cake-inspired trips at the GLTS
You can meet representatives from many of the aforementioned attractions and many more at this year's Group Leisure & Travel Show, taking place on 12th October at the NEC, Birmingham.
You can register for free entry now, and take advantage of our free parking offer. Find the simple Visitor Registration form at grouptravelshow.com/register – why wait?
Companies interested in exhibiting can telephone Sharon Yandell on 01908-613323 for more information or e-mail sharon.y@yandellmedia.com.