A look at just some of many highlights from the Group Leisure & Travel Show which has celebrated another triumphant year at the NEC in Birmingham. 
"The best yet" – the feedback from many at this year's leading group travel event which took place on Thursday 12th October.
Visitors and exhibitors enjoyed some unusual and exciting features, far too many to mention, at this year's show. Here are just some of the highlights from the GLTS 2017 that won't be forgotten in a hurry.
1. Visit Brussels brought along a Smurf mascot – and many visitors enjoyed 'selfies' taken with him.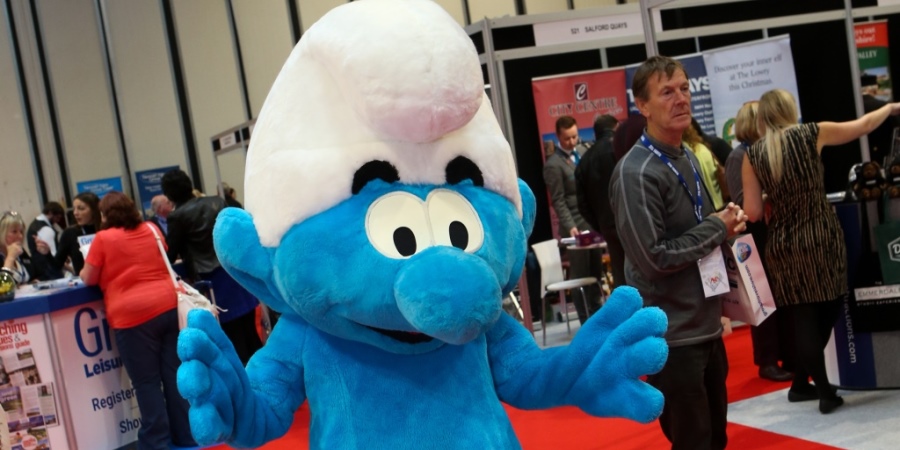 2. Hugo, a very friendly St Bernard dog, attracted the crowds to the Switzerland Travel Centre Stand.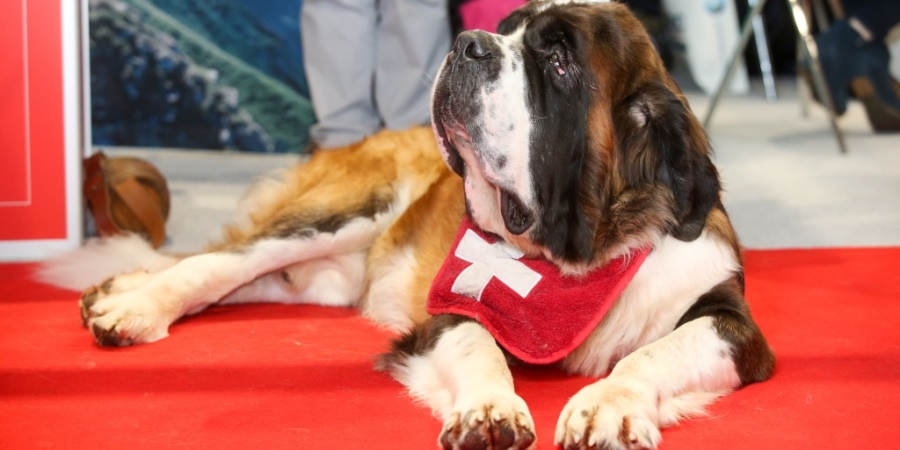 3. The Group Leisure & Travel team celebrated the magazine's new name and look with 'happy hour' serving visitors and exhibitors a variety of mocktails in the afternoon.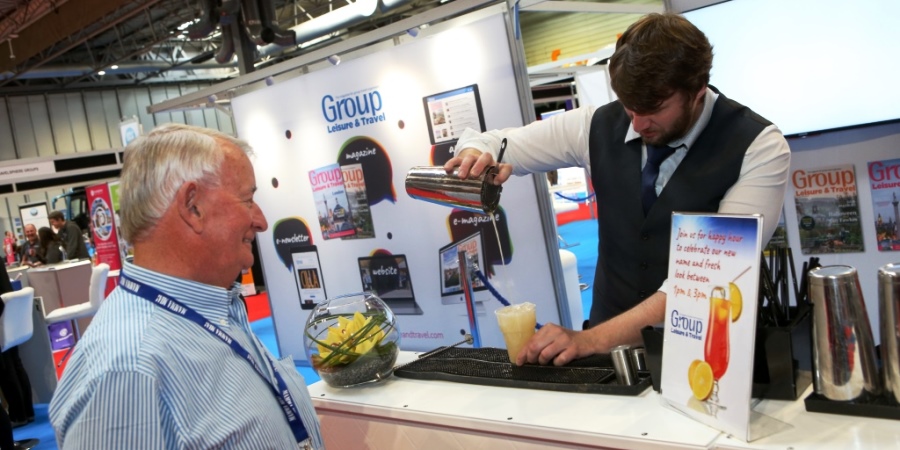 4. There was bowling at the Serious About Events stand, which saw some surprisingly competitive behaviour emerge.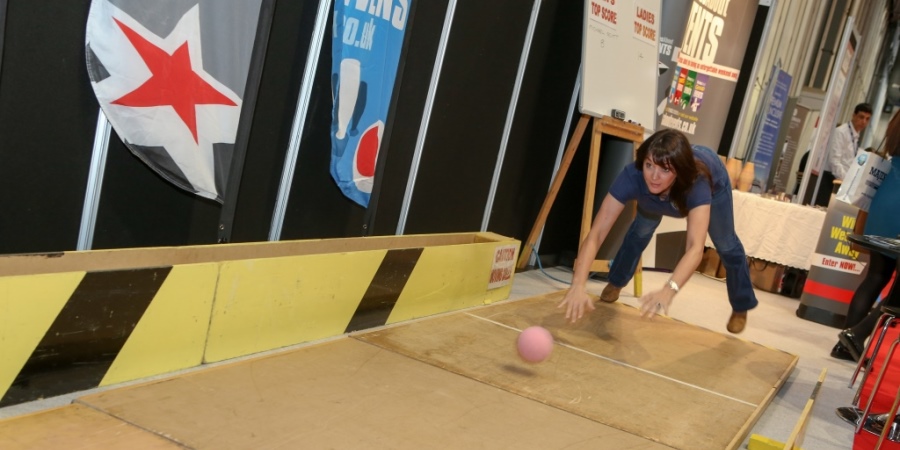 5. 'The King' himself was on the Dunwood Travel stand for a sing-along.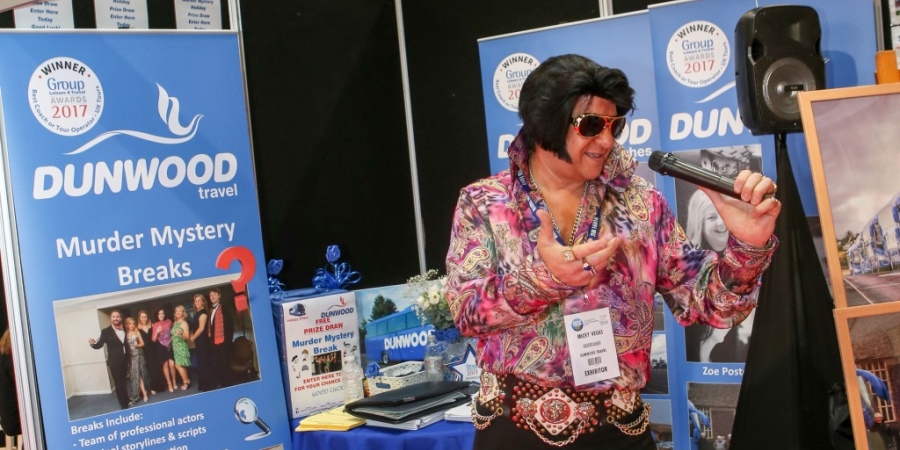 6. The Seminar Theatre was a big hit yet again, with standing room only, as four celebrity speakers held their own sessions throughout the course of the day. Keep your eyes peeled for more upcoming blog posts on what each Seminar Theatre speaker had to offer on the day.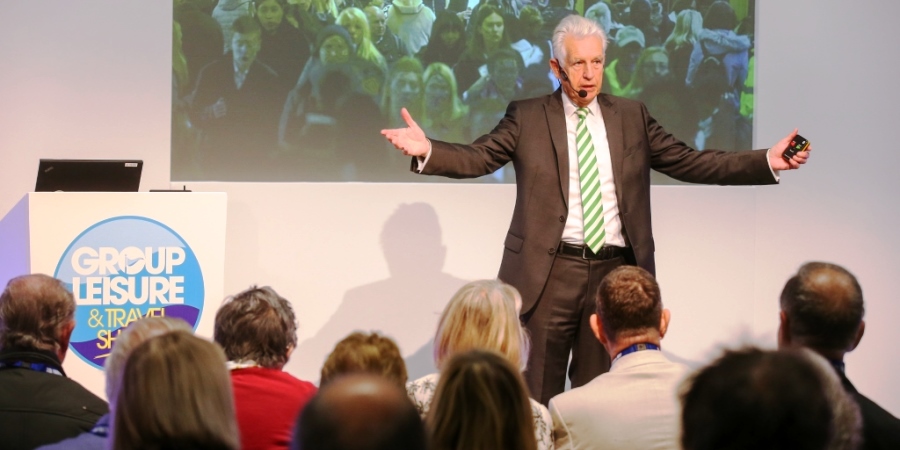 7. Travelsphere had a virtual reality headset, giving visitors a taste of some of the amazing places groups can visit across the globe.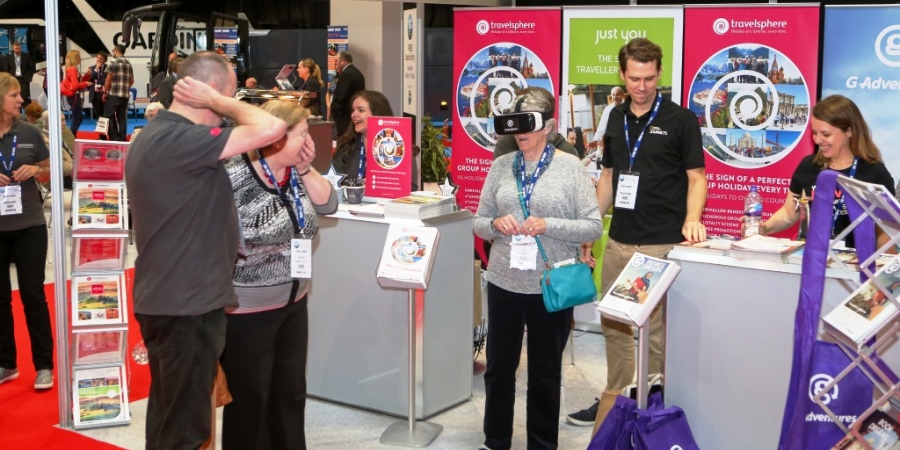 8. Re-enactors from the Jorvik Viking Centre and Visit Newark and Sherwood almost came to blows…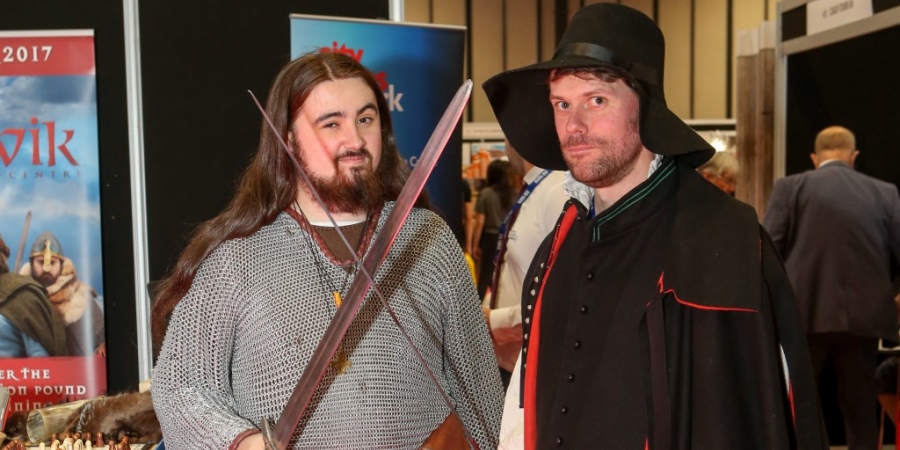 9. Lots of competitions took place throughout the show, offering prizes of everything from Cornish treats to free holidays. Lady Tilly Greenhall, the section secretary for CWU Leicestershire, was lucky enough to win a television from InterChoice, and said the win had 'really made her day'.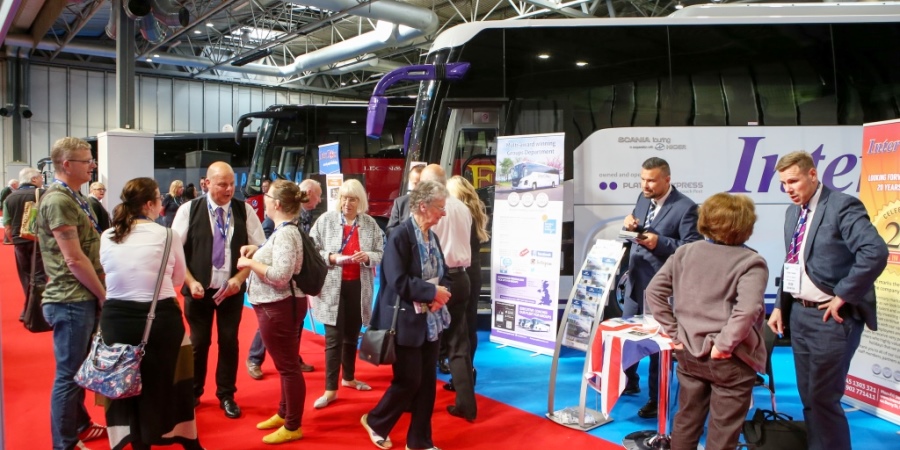 10. The free bacon butties in the morning went down a treat, as always – the food court was very busy and got visitors ready for a networking extravaganza.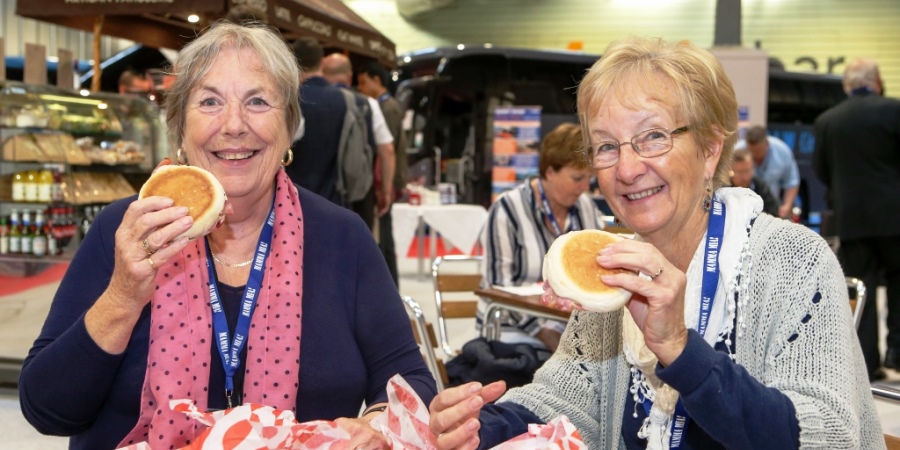 You can read the full GLTS review in the November edition of Group Leisure & Travel magazine, or find out more by visiting grouplesiureandtravel.com
Looking ahead to GLTS 2018
Following another successful event, the organisers of the show have confirmed that a number of exhibitors have already booked stands for next year, when the event will move to Hall 19 at the NEC in Birmingham. The Group Leisure & Travel Show 2018 will take place on 11th October next year.
Exhibition sales manager Sharon Yandell said: "The show exceeded all expectations this year and the feedback from exhibitors and visitors has been phenomenal.
"We have already had bookings from a number of exhibitors for next year's event so if you're interested, now's the time to get the position you want."
01908-613323
Sharon.y@yandellmedia.com
www.grouptravelshow.com