The Group Leisure & Travel Show offers plenty of inspiration for your next trip – whether it's a day outing, weekend break or longer holiday overseas. This year's exhibition, on Thursday 11th October will be no exception.
In the run-up to the show at the NEC, the team behind the exhibition share their recent travel experiences, from Chatsworth House in Derbyshire and braving Zip World in Wales to experiences in Devon, Salisbury and the Warner Bros Studios:
Chatsworth House, Derbyshire
Keeley Rodgers, editor, Group Leisure & Travel Magazine: It's very true that you don't always appreciate what's right under your nose. I had the chance to visit some stunning places as part of a week-long road trip around the UK. There are too many highlights to mention but Stone Circle Access at Stonehenge and a trip to Chatsworth in Derbyshire are certainly worth a mention. I'd recommend an early-morning Stonehenge visit to beat the crowds. And Chatsworth? Well, if you haven't been, it's a must-see.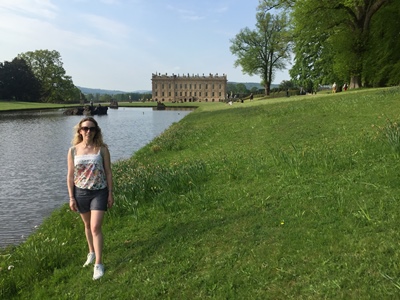 2. Tavistock in Devon
Daisy Welch, media sales executive, Coaching Venues & Excursions Guide and Who's Who in Group Leisure: Tavistock in Devon is an historic market town located in a pleasant valley astride the fast-flowing River Tavy (where I'm pictured). Tavistock remains a busy market town. Back in 1105 the local monks were permitted to hold a weekly Pannier market and a modern version is still held in its own large building behind the town hall. The prison museum we went to was extremely interesting too and is great for groups and history enthusiasts.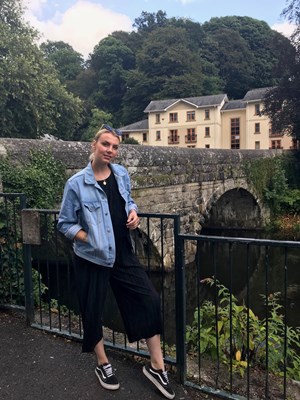 3. The Mary Rose Museum in Portsmouth
Laura Sexton, senior editorial assistant, Group Leisure & Travel Magazine: Recently I got to visit the Mary Rose Museum in Portsmouth. Having lived in Portsmouth for three years, I was sad when I heard that the refurbished museum re-opened just after I left! So getting to go back and visit it was really special. I've always been a history fan, and I must admit I'm a bit of a fan of the Tudors, so I was totally in my element. Groups will love finding out about the ship, viewing thousands of artefacts and discovering theories behind why it sank and how it was discovered.
4. Warner Bros Studio Tour, Hertfordshire
Devon Luffrum, media sales executive, Group Leisure & Travel Magazine: I recently went to Harry Potter world (Warner Bros Studios) where I had a wonderful time. They have lots to offer to groups including tours, gift shops, restaurant and studio sets with lots of information on the Harry Potter films along with the opportunity to buy audio sets for each film set. I would heavily recommend this to groups for a day out, plenty of coaching space. My favourite part about the whole day was seeing the sets which took place in the movies and seeing them in a life like form along with tasting the famous Butter Better they had to offer.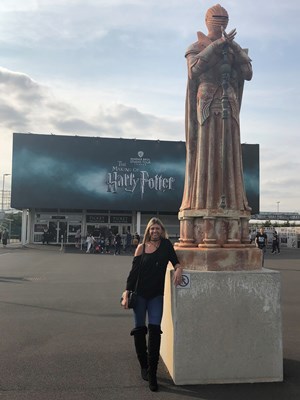 5. Salisbury, Wiltshire
Lorna Goodings, media sales executive, Group Leisure & Travel Magazine: I attended a fam trip with Steve Reed Tourism to the beautiful city of Salisbury, with some GTOs and other members of the travel trade. The trip provided so inspiring with its group travel offering; highlights included Salisbury Cathedral, Britford Farm Shop, Salisbury Live Escape, Mompesson House, and the Rifles Berkshire & Wiltshire Museum. There is no end of attractions to enjoy here – it's a must for any group!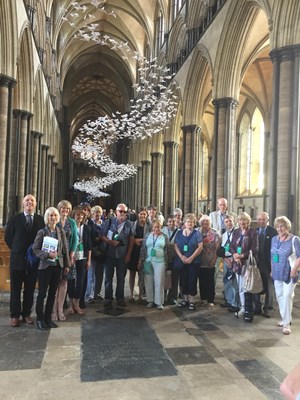 6. The Algarve, Portugal
Graham Yandell, GLT Show director: Portugal has been a favoured retreat for my family over many years. We love the people, the scenery, the food and the great wines. The Algarve has a wide variety of attractions and we stay deep into the country at a villa located in the tiny village of Picota, with spectacular views, about 30 minutes from the more famous Vilamoura on the coast, and 20 minutes from Faro. Our holiday was certainly different this year with massive wildfires and over 1,000 fire fighters battling the blaze over a number of days. The fire was near the popular tourist area in the hills above Monchique and smoke could be seen for miles around, including from our holiday home.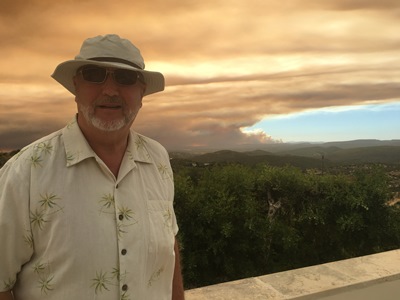 7. Zip World, Wales
Ivana Perkins, business development manager, Group Leisure & Travel Magazine: I recently paid a visit to Zip World Penryhn Quarry in North Wales to experience Velocity 2, the fastest zip line in the world! It was a fantastic experience and the views from the top of the quarry were stunning. If you don't have a head for heights, you can enjoy the view of zippers flying by from the Blondin Restaurant or experience the Penrhyn Quarry Tour. Groups of 12 and over can enjoy a 10% discount on any Zip World adventure.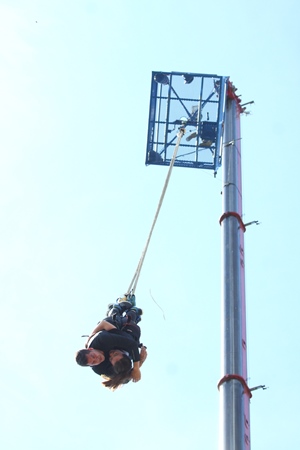 Register to visit
The Group Leisure & Travel Show 2018 will take place on 11th October in Hall 19 at the NEC Birmingham.
It's free to enter; all you need to do is register here and you'll receive a number of exclusive benefits.
Want to join the exhibitors?
Companies interested in exhibiting are encouraged to contact the organising team now to discuss the best available stand positions.
You can call 01908-613323 or e-mail sharon.y@yandellmedia.com for further information about exhibiting.
Main image: The Group Leisure & Travel Magazine will be on hand at the GLT Show to meet group travel organisers and share inspiration.