With less than two months to go until the UK's most important exhibition for group organisers, we look over why the Group Leisure & Travel Show is so beneficial for exhibitors, too.
Looking back at the success of last year's show, 92% of exhibitors said the show produced good business prospects and 84% of exhibitors met the right type of people at the show. Statistics also reveal that 91% of last year's exhibitors wanted to look at exhibiting again at this year's show.
Sharon Yandell, GLTS sales manager, commented after last year's show: "The reason we get such a high percentage of repeat business and repeat visitors who see the show as a must-do date in the group travel calendar is, quite simply, the fact that it delivers at all levels.
"Our post show research following the 2016 event confirmed that satisfaction levels are at an all-time high and this year stand bookings have reflected that, being well in front of the curve from the start of the sales period compared to past years, as the show expands into a bigger hall.
Of course the venue and the infrastructure of the GLTS sets it apart too."
Reasons to exhibit
By exhibiting at the show, you will have the opportunity to sell directly to people who arrange and influence group trips. You can also reaffirm your relationships with existing customers while meeting new ones.
You'll also be able to influence your customers more easily and face-to-face, helping them achieve plans for the months and years ahead.
The show will also allow exhibitors to develop relationships with other exhibitors in the market.
The GLTS will help you to raise your company profile, too, and make visitors more aware of your brands. It also poses as a great opportunity to launch a new product or service.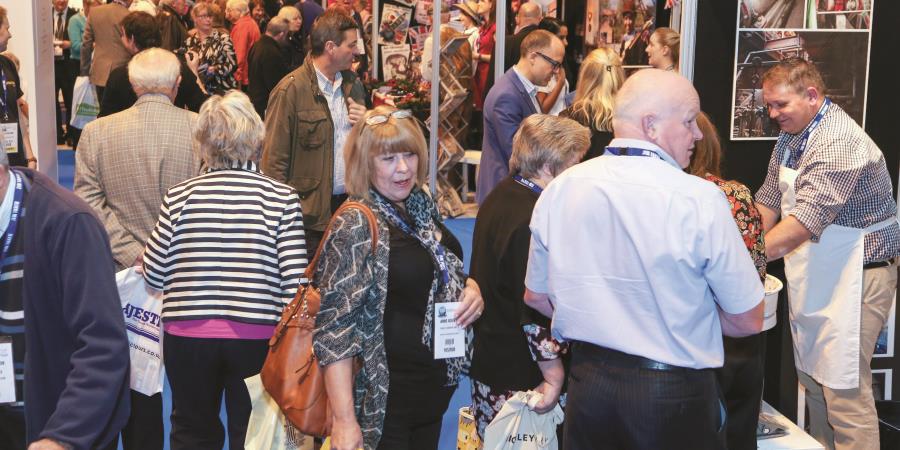 Exhibitors from last year's event said…
Lisa Cook, sales manager at Drayton Manor Theme Park, said they had "an amazing volume of people interested in booking" and that they "met a lot of groups that were interested in working with them in the future."
Catherine Furnival from the Black Country Living Museum, commented: "The Group Leisure & Travel Show is great for networking and meeting people. It's been really busy, with a steady stream of enquires."
And Mark Lonsdale, marketing manager for Bridlington Spa, agreed. He said: "We recognise that there was huge potential at the show for us to expand our group market. We've really had a lot of leads. People know Bridlington, but it's been great to tell them different things about it."
How can exhibiting help visitors?
Group travel organisers who visited the Group Leisure & Travel Show in 2016 had plenty of good things to say about the quality of the exhibitors.
Mike Ruffle, organiser of MR Five Star Coach Travel, visited last year and said: "I like to find new offerings within the industry. It's great to talk to suppliers directly and seek out the best deals"
Kath Oakley of Derek's Tours, commented: "This show really is the highlight of our year. I have been coming for the past 15 years and learn something new every time. We meet people, exchange ideas and I think it's brilliant!"
And Mary Gotts, GTO of the Ver-Colne Valley U3A, said: "It's brilliant to meet up with so many contacts and I really enjoy the face to face communication."
If you haven't registered yet, you can do so now, by clicking here.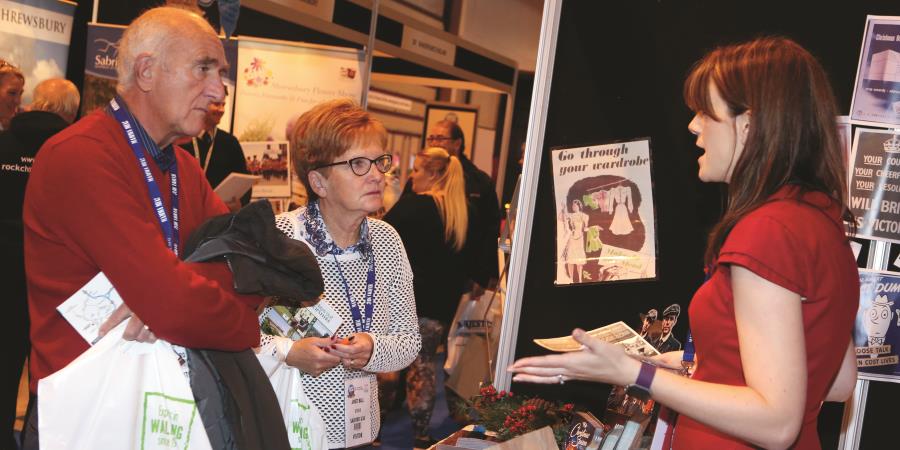 Essential information
When: 10am until 4pm on Thursday 12th October
Where: Hall 18, NEC Birmingham
Transport: Complimentary coach transfers will also be available and details are expected in the coming months. Visitors to the NEC can also get discounts with Virgin Trains.
Visitor registration: It's open for free entry – and if you register now you can qualify for the show's special free parking offer, saving £12*.
Companies interested in exhibiting at the GLTS should contact Sharon Yandell for more information and advice on how the show can help increase their groups business. Telephone 01908-613323 or e-mail sharon.y@yandellmedia.com.
*Terms and conditions apply to visitor registration and the free parking offer.