A focus on some of the coach companies you will have the opportunity to visit and talk to during the Group Leisure & Travel Show 2017.
Coach travel can play a major part of any group travel organiser's programme of trips and holidays, and it's at top events like the Group Leisure & Travel Show where helpful and important information can be found.
The 2017 event has a number of coach companies already confirmed, all of which will be represented in the Coach Space Area. You can go aboard the different vehicles and learn about aspects like vehicle size, coach facilities, safety aspects and the clarity of a coach hire quote – questions all GTOS should be asking when seeking coach transport.
Here are four of the coach companies confirmed to be appearing at this year's GLTS:
Harry Shaw Group Travel
This coach company has over 50 years' experience in coach and tour operating, specialising in group holidays travelling in the UK, Europe and beyond. It operates its own fleet of high specification coaches and is a full member of ABTA with an ATOL licence.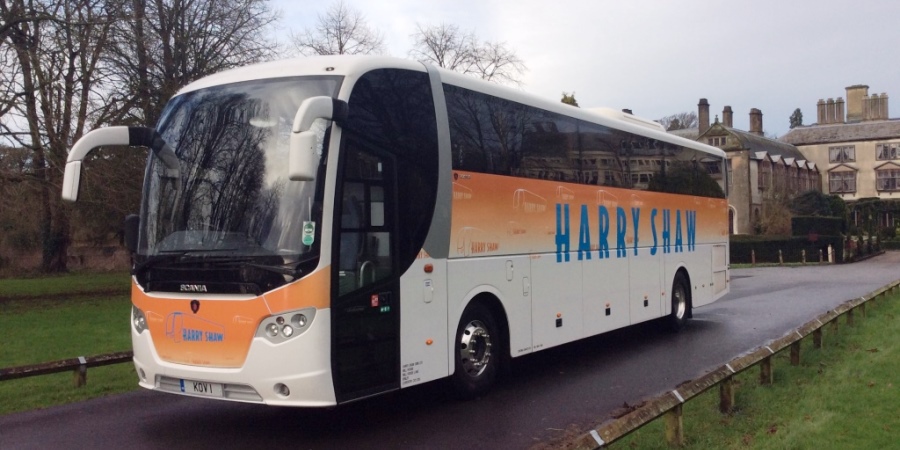 Itineraries in the UK include trips to Scotland, Scarborough, Devon and Wales, as well as Ireland and Europe. The coach company can offer tailor-made tours, with group organisers going free or splitting the cost across the group. There are nationwide collection points and a dedicated group sales manager to help you plan your trip.
Leons Holidays
Family-owned Leons Holidays offers customers trips and tours with detailed itineraries, departing from 11 coach pick-up points across Staffordshire and the West Midlands. The company provides an online booking system that allows you to browse holidays, as well as book and pay for them, alongside a booking team for those preferring to confirm over the phone.
Leons Holidays travels to places both in the UK and overseas, with trips including the Emmerdale Studio Experience, the Welsh Highlands, Anglesey and Puffin Island and many more. The company can provide groups with a selection of vehicles from 16 to 53 seats, along with admission tickets for theme parks, river cruises, afternoon teas and lunches, theatre tickets, and historic houses and gardens.
InterChoice Holidays
Award-winning InterChoice Holidays has over 25 years' experience in arranging group holidays with an expanding fleet of modern coaches. The company offers group organiser familiarisation visits and tailor-made holidays to suit your group's specific needs, priced according to your budget.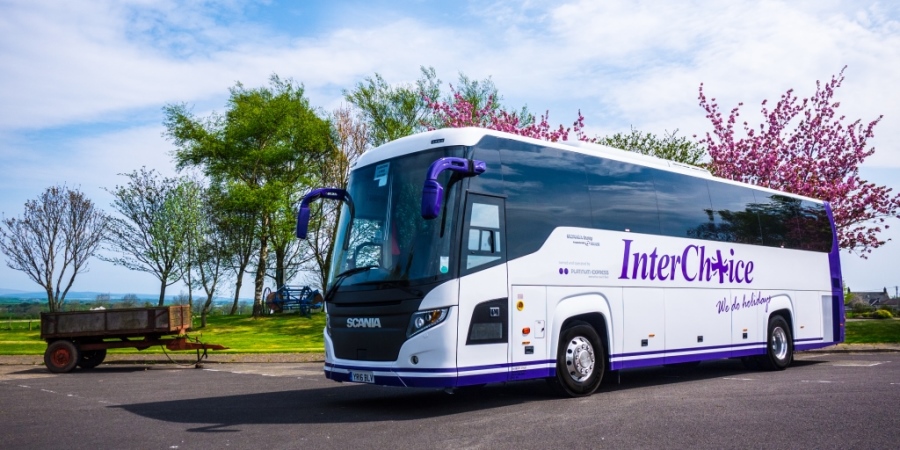 A bespoke holiday will give you control over the choice of hotel, chosen departure date, exclusive executive coach hire, itinerary, desired departure time and number of pick-up locations, while any attractions will be included in the cost.
InterChoice also allows GTOs to arrange self-drive group holidays for parties of 20 or more. Itineraries include day trips and short breaks in the UK, including Torquay, Lladudno and Bournemouth, as well as city breaks in Europe.
Cairngorm Travel
Cairngorm Travel specialises in group travel and can offer bespoke holidays and tours to suit your group's needs. Throughout the years, the company has worked with a wide variety of groups, including social clubs and sports clubs, covering different requirements and interests. The coach company offers both bespoke experiences and organised tours to places such as the Isle of Man and Newquay, and Christmas markets in Europe.
For groups of eight or more passengers, Cairngorm Travel will collect passengers from a local pick-up point, plus there is a free place for every 20 passengers. The company also offers dedicated specialist advisors and personalised itineraries.
What about free coach transport to the GLTS?
If it's coach travel to the show itself that you're after, fear not – once again the Group Leisure & Travel Show organisers will arrange free coach transport for visitors from key pick up points around the UK. Click here to find out how to book your coach seats.
And if train travel is most convenient, that's all in hand too. Visitors attending the event at the NEC are entitled to 25% off Virgin Train Advance Fare train travel.
More at the GLTS
You can meet representatives from all of the coach companies mentioned and many other group-friendly attractions at this year's Group Leisure & Travel Show, taking place on 12th October at the NEC, Birmingham.
You can register for free entry now, and take advantage of our free parking offer until 1st September. Find the simple Visitor Registration form at grouptravelshow.com/register – why wait?
Companies interested in exhibiting can telephone Sharon Yandell on 01908-613323 for more information or e-mail sharon.y@yandellmedia.com.