This week, we're focusing on which Group Leisure & Travel Show stands and exhibitors you should plan to visit if your group loves history.
From code breaker huts to heritage centres packed with knowledge, the opportunities to learn about the past are plentiful when visiting the GLTS in October.
And to top it off, television presenter Dan Cruickshank will be waxing lyrical about amazing historic locations in the GLTS Seminar Theatre – so those groups that enjoy delving into the mysteries of the past can add to their list of GLTS finds by taking some handy hints and tips from him, too.
1. King Richard III Visitor Centre
The King Richard III Visitor Centre in Leicestershire showcases the King's life, reign and gruesome death at the Battle of Bosworth in 1485, via storytelling and 21st century technology. In the discovery section, groups can see a full facial reconstruction of King Richard III, as well as a replica of his skeleton, printed using 3D technology. The skeleton shows his curved spine, as well as his battle injuries, including the fatal blow.
Free entry is available for the tour leader and coach driver, plus there are discounted rates for bookings of 15 or more.
2. Bletchley Park
Bletchley Park in Buckinghamshire is the home of British codebreaking and a birthplace of modern information technology. It played a major role in World War Two, and is now a heritage site and visitor attraction. The historical site boasts restored codebreaking huts, with their wartime ambience faithfully recreated, and a visitor centre.
Interesting fact: the security measures taken to ensure the prolonged secrecy of Bletchley Park were immensevery tight. In fact, it is said that a married couple – sworn to secrecy – never knewdidn't know until the 1970s that they were both code-breakers at Bletchley Park at the same time.
Parties of 12 or more receive a discount upon entry.
3. West Somerset Railway
The West Somerset Railway is a 20 mile-long country branch line of the old Great Western Railway, and provides a nostalgic ride onboard aboard a historic steam locomotive between Bishops Lydeard and Minehead. Groups can enjoy views of the gentle rolling Quantock Hills, the unspoilt villages and farms in Exmoor, the cliffs and coast of the Bristol Channel and the imposing castle of the Medieval village of Dunster.
Pre-booked groups of 16 passengers and above can enjoy discounted travel.
4. Galina International
Who said that history has to be enjoyed at home? Groups heading overseas can take advantage of tours with Galina International, a tour operator that organises tours to the World War One and Two battlefields in France and Belgium.
The company also hosts a number of one and two-day UK-based tours; the programme includes Hadrian's Wall, Hastings and Rochester, Bosworth and Portsmouth Historic Dockyard. Free places for organisers, local coach pick-up and tailored itineraries are on offer.
5. Warner Leisure
Opt for a historical overnight stay at Warner Leisure's Littlecote House Hotel in Berkshire. This is a Grade I listed Tudor house, set within 113 acres of landscaped gardens and rolling parklands. The property features Roman mosaic; a stained glass window marking the first meeting of Henry VIII and Jane Seymour; and the rooms where plans for D-Day were made – so there's plenty of history to enjoy during a stay.
Group rates are available at this adult-only property.
6. Compton Verney
Compton Verney is a restored Grade I listed 18th century mansion surrounded by 120 acres of parkland which was landscaped by Lancelot 'Capability' Brown – ideal for those groups interested in art history and horticulture. The mansion houses an independent art gallery inside, while the gardens are the result of an 11-year project to restore the landscape to the one that Capability Brown designed in the late 1700s.
Free coach parking, free admission for coach drivers, and fast-track tours are available for coach parties, plus there are discounted rates for group bookings of 15 or more.
More about Dan Cruickshank

Dan Cruickshank is a regular presenter on the BBC, best known for his popular series Around the World in 80 Treasures and accompanying book. He has travelled extensively, filming in troubled regions including Afghanistan and Iraq.
Dan is an Honorary Fellow of RIBA with a BA in Art, Design and Architecture. For three years he was also a visiting professor in the Department of Architecture at the University of Sheffield. As a leading expert on architecture and historic buildings, he is a frequent contributor to The Architects' Journal and The Architectural Review.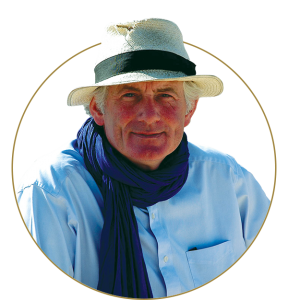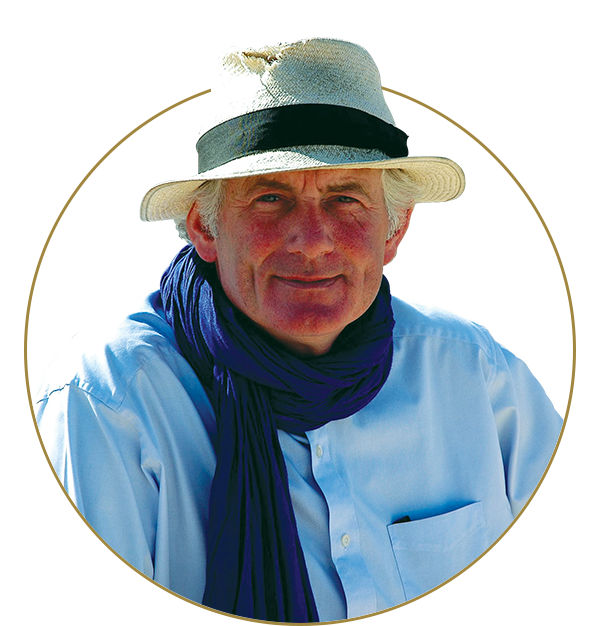 At the GLTS, Dan will be talking about some of his favourite historic locations at home and abroad and revealing some hidden gems that visitors could consider with a group.
He'll be joined by travel expert, Simon Calder; broadcaster, Nicholas Owen; and gardening expert and television presenter, Chris Beardshaw. You can read more about this year's Seminar Theatre line-up by clicking here.
More at the GLTS…
You can meet representatives from all of the aforementioned attractions and many more at this year's Group Leisure & Travel Show, taking place on 12th October at the NEC, Birmingham.
You can register for free entry now, and take advantage of our free parking offer. Find the simple Visitor Registration form at grouptravelshow.com/register – why wait?
Companies interested in exhibiting can telephone Sharon Yandell on 01908-613323 for more information or e-mail sharon.y@yandellmedia.com.